How to Properly Clean the Interior of Your Vehicle
What do weekends at the beach, family hikes with the dog, and long roadtrips to sport tournaments all have in common? They usually result in the interior of your vehicle becoming messy from either sand, dirt, pet hair, or crumbs and wrappers from snacks- a small price to pay for memories that will last a lifetime. In between one adventure and the next, it is a good idea to give the interior of your vehicle a good clean, but where to start? Read on to find out the best way to clean the inside of your vehicle like a pro.
"How often should I be cleaning the interior of my vehicle?"
Assuming normal usage, it is recommended the regular person completely cleans the interior of their vehicle twice a year.
How often you should clean the interior of your vehicle, on the other hand, will vary person-to-person, and be impacted by how much regular upkeep you do to prevent it from getting messy or dirty.
Quick Tip
You want to work in a shaded or cool area with good lighting. Choose a place that will allow you to easily and safely hop in and out of your vehicle while you clean.
1. Dispose of Trash
Remove and properly dispose of any trash that has accumulated in your vehicle. Make sure to check under and in between seats as well.
Quick Tip
Don't leave trash or food in your vehicle. If you don't have access to a garbage can, keep a hold of it until you get home, and then dispose of it properly.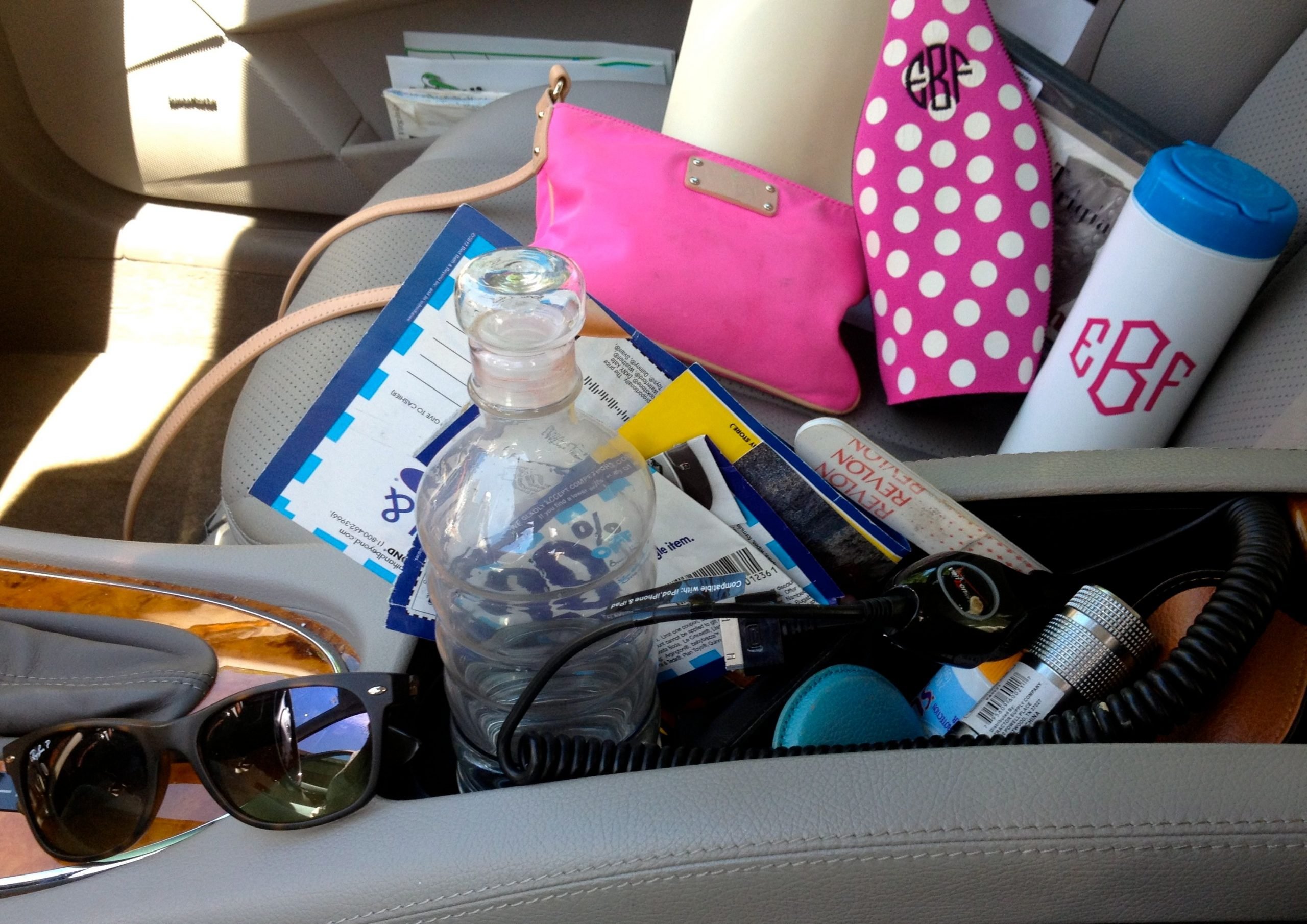 2. Remove Unneeded Items
Take out anything that isn't vital to operating your vehicle. Maybe you have a snow brush kicking around in the back still, or a chair from the beach trip last weekend that's been needlessly hitching a ride to and from work every day. Store any seasonal items in a safe and easily accessible location so they can be put back in your vehicle once the seasons change.
3. Wipe Dash
Beginning with the dash, wipe away dust and dirt using a clean microfiber cloth. Make sure you get around the steering wheel, gauge cluster, gear shift, and other tight spaces.
3.5. Clean Dash
If needed, you can wipe it again using an automotive cleaner that is suitable for your type of dash. Make sure you spray the cleaner directly into the cloth so it doesn't get on surfaces it's not suppose to.

Avoid commercial detailing sprays that leave the dashboard shiny, wet-looking, or glossy because this can create glare. If applying a protectant to your dash to protect from fading and cracking due to UV, avoid putting it on any important high-touch surfaces like the steering wheel or gear shift, as this can negatively impact your ability to grip properly while operating the vehicle.
Quick Tip
Don't use paper towels to clean hard surfaces. They can leave a trail of lint as you clean, making more work for you.
4. Clean Windows
Use glass cleaning spray and a clean microfiber cloth to clean the inside of your windows and windshield. Spray directly into the cloth to avoid getting the spray on other surfaces.
Quick Tip
The inside of your windows should be wiped down once a month. Not only will this prevent a dirt film from developing, it will also help prevent your windows from fogging up.


Caution
Do not use window or glass cleaner on any touchscreens in your vehicle! It may remove the screen's anti-glare, anti-fingerprint and other protective coatings. Your best bet is to wipe with a clean microfiber cloth. For really stubborn dirt, you can lightly dampen a corner of the cloth with water, or use a cleaning spray specially designed to gently clean touchscreens.
5. Remove & Clean Floormats
If your floormats are carpet, shake off outside and then vacuum. If necessary, you can scrub them with an automotive carpet shampoo. If they are rubber, scrub and spray clean, and then sit in the sun to dry.
6. Vacuum Seats
Use a slim-tip attachment to reach into the cracks and crevices in the fabric or leather.
6.5. Clean Seats
If needed, you can use an upholstery cleaner that is specially formulated for the type of seats in your vehicle.
Quick Tip
If a mess is made in your vehicle, like if something spilled, deal with it immediately. The longer it is left to sit, the harder it will be to clean up.
Leather & Vinyl
For leather or vinyl seats, use a two-step cleaner and conditioner. This will clean and soften the seats.
Never use products containing bleach or hydrogen peroxide on leather or vinyl seats.
Fabric
For fabric seats, use an upholstery cleaner suitable for the type of seats you have. Scrub with a stiff brush, dab off excess moisture with a towel and let dry.
Caution
Don't soak the seats while trying to clean them. Damp cushions can cause a musty smell and encourage mold.
7. Vacuum Air Vents
Vacuum the air vents, at the top of the dash where it meets the windshield, and on the deck behind the backseats if your vehicle has one. A small brush can be useful to get all the little nooks and crannies.
8. Vacuum Floor
Start under the seats, moving them forwards and backwards to get all the nooks and crannies. Make sure to get around the centre console and doors.
9. Replace Floormats
Replace the floor mats and any other pieces of the interior you removed, along with any important items.
Want to Leave It to the Professionals?
Our Service Department is here to fulfill all your vehicle needs. Check out our vehicle detailing packages and select the one that best suits your needs.


At Saunders Motors
We believe in customer service first, so you will never feel pushed or pressured into a purchase. Instead, we will provide you with all the options and information necessary for you to make an educated decision. We have a strong and committed sales staff that works diligently to guarantee that you enjoy your entire purchasing experience. Our knowledgeable business manager can assist you in the leasing or financing process, and keep you informed on warranties and insurance. The dealership is supported by a team of managers who work daily to ensure we a price leaders in the local market, and that customers near and far are satisfied.