How to Properly Detail Your Vehicle
Previews Article
Next Article
Whether you spend your summer parked on the beach, searching for the ultimate mud puddle, or are just looking to get the remnants of winter off your vehicle, it can be agreed that there is something satisfying about washing layers of caked-on dirt off your vehicle to reveal a shiny and clean exterior. But how do you achieve a professional result at home? Whether you're new to the vehicle owning experience, or an old hand looking for a refresher, Saunders Motors has got you covered.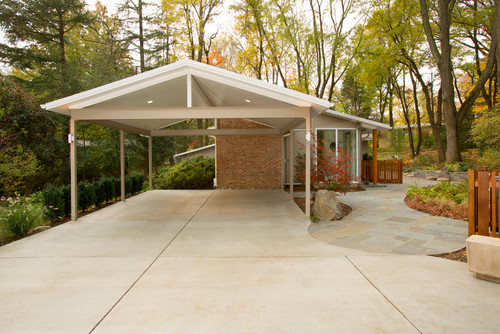 Some Things to Consider Before Beginning
· You don't want to clean your vehicle in direct sunlight or direct heat as the soap will dry onto the vehicle before your can rinse it off.
· For the same reason, you don't want the vehicle to have been driven or left in the sunlight before washing either.
· Aim to wash it in the early morning (before 10am) or late afternoon (after 4pm).
· Avoid washing your vehicle near a dusty road or under a tree where buds, bugs, and leaves can fall and stick to your vehicle.
You always want to completely wash the wheels BEFORE washing the rest of the vehicle.
This will prevent overspray, and tire dirt and debris from being slung onto your freshly cleaned vehicle.
Quick Tip
Once you have washed the wheels, put that mitt, microfiber cloth, brush and bucket of soapy water aside. You don't want to use it on any other part of your vehicle or you'll risk transferring all the tire dirt and debris to your vehicle, and potentially scratch the paint.
1. Prepare Your Materials
Prepare two fresh buckets of water- one with soap and one without. Use a soap formulated specifically for automotive use, as a household cleaner could strip the protective layer off the paint or damage the finish. A professional soap will also allow the water to sheet and bead off, making the drying process quicker and reducing the risk of watermarks.
When filling the soap bucket, be sure to follow the instructions on the label so you add the correct ratio of solution to water.
2. Spray Down Vehicle
Not only will this remove any loose dirt and debris, but having a good layer of water is crucial to properly soaping up the vehicle. You'll be washing the vehicle in sections, so you may need to re-spray sections if they have begun to dry by the time you reach them.
3. Wash Vehicle
Use the bucket of soapy water to lather up the mitt, and the water bucket to rinse dirt and debris from the mitt. It's important that the cleaning mitt is free of dirt particles, or else it could scratch the paint as you clean.

Beginning with the roof, use the mitt to make one swipe, flip it over to swipe again, and then thoroughly rinse it. Do not try to scrub or rub off the dirt. As you finish each section, give that area a rinse so soap doesn't dry on it. Continue working down the vehicle, until you've washed each section. Clean the back of the car last, as this is an area with a lot of dirt.
Important
If during the cleaning process the mitt falls on the ground, be sure to rinse it extremely thoroughly before even thinking about using it on your vehicle. Dirt and gravel could have gotten into the mitt in the fall, and you don't want to be rubbing that into your vehicle's surface.
4. Rinse Off Vehicle
Once you've washed each section of your vehicle, use a hose to give the vehicle a thorough rinse, making sure you don't leave any soap behind.
If you are planning to strip off old coats of wax or sealant, you can jump to our next article where we detail the steps.
5. Dry Off Vehicle
Drying your vehicle with a microfiber cloth is the best way to get a clean finish and prevent waterspots from ruining all of your hard work. It also allows you to work efficiently, as you can move onto applying a fresh coat of wax or sealant significantly quicker.

Use a dry microfiber cloth to gently and thoroughly dry the vehicle. Avoid rubbing or applying too much pressure. Squeeze water from the cloth as you continue to dry until you've reached the end and you have a streak-free finish.
Methods Of Drying to Avoid Include
Driving around the block or highway
· Not only will this leave waterspots, but there is also a good chance that you'll end up with dirt stuck to the damp surface of your vehicle.

Parked in the sun/ air dry
· You will end up with waterspots from the water evaporating.
Want to Leave It to the Professionals?
Our Service Department is here to fulfill all your vehicle needs. Check out our vehicle detailing packages and select the one that best suits your needs.
Quick Tip
It's inevitable that as soon as your vehicle is sparkling clean, that a flock of bird will fly overhead and leave their mark. While it's hard to prevent, it's important to clean it up quickly. The droppings are highly-acidic and can damage your vehicle's finish if left to sit.
Previews Article
Next Article
At Saunders Motors
We believe in customer service first, so you will never feel pushed or pressured into a purchase. Instead, we will provide you with all the options and information necessary for you to make an educated decision. We have a strong and committed sales staff that works diligently to guarantee that you enjoy your entire purchasing experience. Our knowledgeable business manager can assist you in the leasing or financing process, and keep you informed on warranties and insurance. The dealership is supported by a team of managers who work daily to ensure we a price leaders in the local market, and that customers near and far are satisfied.